Lomita, LAPD Prostitution Sting, Client Has Criminal History
There is an eastern section of Lomita over which the Harbor Division of the Los Angeles Police Department regularly conducts prostitution stings, often in daylight hours along Pacific Coast Highway.
Our client, age 34, worked nearby and was returning home when he came to a stop at a red light near the sting. A police decoy dressed like a prostitute was standing on the side of the street, looking toward westward drivers stopped at the light. She was wearing a pink short skirt, black short boots and a black stretch top. She also was carrying a pink purse.
In a Nutshell: Police sting in eastern Lomita along Pacific Coast Highway results in arrest of our client near the Palm Motel. Case filed in Long Beach Superior Court. Due to client's extensive prior history, diversion not offered, but case resolved for 24 months of informal (summary) probation and 20 days of Cal-Trans. The first offer in the case was 90 days of county jail.

Our client rolled down his window and asked her how she was doing. She replied that she was bored and needed something to do. At that point, our client suspected she might be a police officer, so he asked her and she reassured him that she was not. She then asked him if he wanted a date.
The light turned green and traffic was about to move ahead, so she motioned for him to turn the corner on President Avenue, near the Palm Motel, so they could continue talking. He did so. He then bluntly asked, "How much?" She quickly responded, "Forty dollars." He then clarified, "Forty dollars for sex" and she confirmed, "that's right." She then directed him toward the Palm Motel and told him to park and then meet her in Room 3.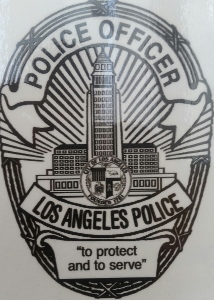 The client did so and once he entered Room 3, three undercover police officers emerged from the room's bathroom to arrest our client.
This was not our client's first contact with police in his life. He has five prior misdemeanor convictions (for violating Health and Safety Code § 11364, for which he served 13 days in county jail, Business & Professions Code § 4060, for which he served one year in county jail, Vehicle Code § 23152 (DUI), for which he served 180 days in county jail, Penal Code § 484E(a), for which he served 180 days in county jail, and Health and Safety Code § 11550, for which he received summary probation) and four prior felony convictions (for violating Health and Safety Code § 11377(a) for which he served two years in state prison, Penal Code § 245(a)(1), for which he served four years in state prison, Penal Code § 417(a)(1), and Penal Code § 422 (criminal threats)).
Since our client had just been hired on a new job and was a new father to a baby boy, he was both concerned about losing his job and ashamed of what he had just done.
Despite these worries, he decided to opt for representation by the public defender's office. At the arraignment, the Los Angeles City Attorney handling the case told the public defender that due to the client's prior criminal history, the offer was 90 days in county jail.
Our client was shocked. He understood he had a prior criminal history, but he expected an offer that was quite a bit less. He thus called Greg Hill & Associates and spoke to Greg about his arrest, as well as his concerns with going back to jail. Greg listened and agreed that such an offer was unduly punishing.
Greg then went to the Long Beach Courthouse, substituting in for the public defender and got a new offer: three years of summary probation, a $400 donation to a domestic violence fund, fifty-two narcotics anonymous meetings, thirty days of jail and the HIV/AIDS test.
This new offer was better, but not by too much. Greg continued negotiating, eventually resolving the case for twenty-four months of summary probation, the HIV / AIDS test and twenty days of Cal-Trans. No fees and no jail, which was significant to the client. This caused the client to be happy and he accepted the offer.
For more information about prostitution, please click on the following articles:
Contact us.