Lomita, Domestic Violence (P.C. § 243(e)(1)), No File
Our client, age 60, and his wife, age 26, were at their Lomita home one evening and began to argue about how our client worked too much. The two then discussed separating. Their two young children were in another room.
The client abruptly told his wife that he wanted to go to the bedroom to rest and his wife blocked his way out of the kitchen. Our client put out his forearm to get by her and in doing so, unintentionally pushed his wife backwards. She then pushed him back and became enraged, punching him repeatedly in the back as he walked toward the bedroom to just get away.
About This Summary Briefly: Client arrested for misdemeanor battery (Penal Code § 243(e)(1)) to his wife, age 26, after wife calls Lomita Sheriffs the day after the alleged incident when she feels insulted when he does not attend a gathering with her large Phillipina family. No case filed after our office contacts the Lomita Sheriffs to explain the situation.

When our client refused to turn on her and prolong the fight, she turned away and stopped trying.
The following day, our client went to work and did not assist his wife with the first day of school duties with their two children. This made his wife feel abandoned and ashamed.
The same day, at night, he then refused to attend a family gathering attended by the extended family of our client's wife. This was an insult to his wife and caused her great humiliation in having to explain why he was not present.
It was a painful experience for her, so she called the Lomita Sheriff's office and reported that her husband has pushed her against a wall the day earlier. She described the incident, thinking that nothing would happen, as is the custom in her native Philippines. She just wanted to make a phone report that might be placed on record in case something more violent happened in the future. She made it clear to the police that she was not injured and did not need medical attention.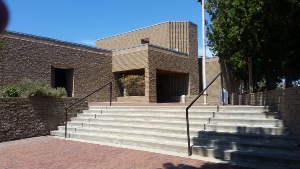 Lomita Sheriff's Station
The police did not wait for the future and came to the house to arrest our client, which they did. Our client was then taken to the Lomita Sheriff's Station, where he was confronted with the claim that he had pushed his wife into a wall in anger.
While our client was being checked into the sheriff's station, his wife came to the station and begged the sheriffs to release her husband, saying "it was all just a big understanding." Our client, meanwhile, told the sheriffs that he would not answer any questions.
Our client was then booked and released, after he signed a promise to appear in court in about three weeks.
Over the next three weeks, our client's wife proceeded to contact the Lomita Sheriffs three more times, as well as making attempts to speak to the Torrance District Attorney. In each contact, she tried to recant her story originally told and explain that she did not want her husband prosecuted.
In such instances, police and prosecutors are trained to recognize such requests as proof of a battered woman syndrome, wherein the wife, who often may be entirely dependent financially upon the husband and will blame herself for his anger, as actually showing the husband ought to be prosecuted more than ever. The wife, in other words, makes the prosecution more certain rather than making it stop.
In this case, the wife did work full time, so the financial dependence aspect was lacking. Our client and his wife, in meeting Greg Hill, also said there had been no prior instances of domestic violence in their house.
After meeting with Greg Hill and describing the situation, and retaining Greg Hill & Associates, Greg made immediate contact with the Lomita Sheriff's office, as well as the Torrance District Attorney's office, explaining the situation as our client simply trying to escape false imprisonment and that his touching was not meant in anger or meant to violate his wife's personal space. Instead, it was his attempt to simply walk by her.
Moreover, Greg explained the surrounding circumstances of the embarrassment the wife felt and her response to this by turning an otherwise minor touch into a criminal domestic violence action out of spite for her husband's devotion to work and not her.
On the day of the arraignment, the District Attorney's office advised our office and the client that they had decided not to file a complaint against our client. The client was extremely happy.
For more information about domestic violence and what happens when no case is filed, please click on the following articles:
Will the Prosecutor Dismiss the Domestic Violence Case If the Victim Will Not Testify or Appear at Trial?
Contact us.