Is Having Child Porn on a Temporary Internet File Illegal?
Zoran Petrovic was on parole for committing a lewd act on a child. One of his parole conditions was that he stay away from parks and other locations frequented by children. His further conditions prohibited him from "possessing or having access to any explicit pictures, video tapes or movies" that showed children engaged "in sexual acts."
About This Article Briefly: It is illegal to have child pornography files in a Temporary Internet File (TIF) as such files are used for viewing later, even if one's computer somehow automatically saves such files before the file is ever viewed. This argument against liability, insofar as having a TIF files is not evidence of intentionally downloading it, was rejected in the following case summarized below.

Part way into his parole, he was arrested for loitering in a park. Petrovic's parole agent told him she would conduct a forensic review of his computer to determine his compliance with parole conditions. His parole was in San Luis Obispo County.
The parole officer asked if he used the Internet. Petrovic stated, "I do not have access." A forensic review of his computer, however, revealed that he had viewed child pornography on his computer, accessed by using the Internet.
Petrovic was then charged with a parole violation as well as felony possession of child pornography with a prior conviction for child molestation (Penal Code § 311.11(b)).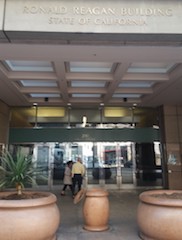 Court of Appeal Second Appellate District Los Angeles
At trial, a computer expert testified that he found 19 videos in a temporary Internet folder (TIF) on the computer. The expert watched several of these videos and described what he had seen. For purposes of this article, the content of the videos will not be described as it is simply revolting. It was undoubtedly child pornography. As Justice Potter Steward once quipped, "I know it when I see it" Jacobellis v. Ohio (1964) 378 U.S. 184.
Petrovic's defense was that the videos were located in temporary files that were created when he was accessing the Internet, as opposed to something that he saved directly on the hard drive. Petrovic argued that he did not even know that his computer even had the ability to save files in this fashion. They were TIF files that were automatically saved by his computer, without any affirmative action by the computer user.
Petrovic conceded that he viewed child pornography while on parole, but argued that this did not violate his parole because he did not download it intentionally or save it to his computer.
The arguments did not prevail at the trial court, where he was convicted of felony possession or control of child pornography with a prior conviction for child molestation (Penal Code § 311.11(b)).
Petrovic then appealed to the Second Appellate District (located in Ventura), arguing that the evidence merely showed he used his computer to visit child pornography websites. He argued that dicta in
Tecklenburg v. Appellate Division
(2009) 169 Cal. App. 4th 1402 should control the court's interpretation of § 311.11. In
Tecklenburg
, the court commented that the viewing of child pornography did not violated Penal Code §311.11(a). However, the appellate court noted that Tecklenburg himself was convicted of violating § 311.11 and the judgment was affirmed.
The appellate court therefore gave little weight to Petrovic's claim that
Tecklenburg
controlled, especially since he intentionally used his computer to find and peruse through large quantities of child pornography. He admitted this much, but his parole conditions prohibited him for viewing such material. However, he initially told his parole officer that he did not even access to the Internet.
The court found this statement to the parole officer to prove his consciousness of guilt. The computer forensic expert who examined the computer opined that the TIF files were likely left there by mistake when Petrovic was transferring them to another location. This type of testimony by the expert was extremely damaging in trial (and on appeal) and Petrovic's counsel should have objected to such testimony at trial.
Consequently, the trial court's ruling was affirmed.

The citation for the Second Appellate District Court ruling discussed above is People v. Zoran Petrovic (2d App. Dist., 2014) 224 Cal.App.4th 1510.

For more information about the issues in this case, click on the following articles:
Contact us.