In Selecting a Jury, Should One Google Potential Jurors?
Thirty years ago, it was impossible to use the Internet to search someone's Facebook profile, Instagram, Linkedin page, Twitter posts or even someone's "wish list" on Amazon.com. Nowadays, an attorney can look into prospective jurors using these websites and quickly gain a good understanding of what the jurors value and dislike.
This type of research, although time consuming, can be quite valuable in selecting jurors sympathetic to one's client, capable of understanding the issues or who might be biased against the police or the government in general.
The Gist of this Article: We think using Google to research potential jurors through social media postings is part of an attorney's duty of due diligence, however, such research must be careful and cannot involve any form of communicating with such jurors or even looking at profiles (i.e. LinkedIn) where the profile owner can see who visited the profile.

If one has the means and the case merits it, one can also research prospective jurors for their political contributions, employment history (Linkedin), membership in religious organizations and property ownership.
Such information may be the very information an attorney would like to ask of jurors, but legally cannot. Indeed, in
People v. Wheeler
(1978) 22 Cal.3d 258, 263, the California Supreme Court held that jurors "are not required to announce their race, religion, or ethnic origin when they enter the box, and these matters are not ordinarily explored in voir dire." The court commented that the reason for this is that "the courts of California are – or should be – blind to all such distinctions among our citizens."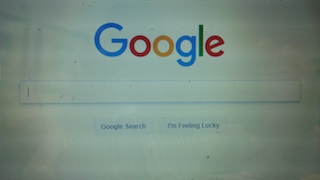 Google Sign-in Page
Moreover, Code of Civil Procedure § 231.5, applicable to voir dire in criminal cases, prohibits parties from using a peremptory challenge to remove a juror on the basis of an assumption that the prospective juror is biased merely because of his or her "race, color, religion, sex, natural origin, sexual orientation, or similar grounds."
This prohibition creates a difficult situation for an attorney with information from social media, but not revealed in open court. If the attorney exercises a peremptory challenge on a legally-impermissible ground, but the judge does not have information revealed in open court, what can the judge do?
The answer appears to be nothing. If opposing counsel were to allege the peremptory challenge was on improper grounds, the judge would have no grounds to look to in ruling on such a challenge. The judge, it would seem, would have no choice but to overrule the challenge.
Then should a party avoid online research of prospective jurors to steer around such an ethical quagmire? Some may say yes. Others may say no and in fact, would cite to California Rules of Professional Conduct, Rule 3-110, which requires attorneys to perform work competently, i.e. with skill, diligence and using one's education. This would seem to require one to conduct online research of prospective jurors.
In doing such research, and in discovering reasons to thank and excuse a juror, an attorney must do so properly. This duty arises from the attorney's duty to "be honest with the court." Rules of Professional Conduct, Rule 5-200.
Such research cannot include communicating with prospective jurors. California Rules of Professional Conduct, Rule 5-320. This bar applies to anyone empaneled as a juror. It also applies to communication with, or investigation of, members of the family of a person who is either a member of the jury pool or a juror. In
In re
Possino
(1984) 37 Cal. 3d 163, the California Supreme Court affirmed the disbarment of an attorney who violated Rule 5-320.
However, a prospective juror who is excused during voir dire and is not a sworn member of the jury may be contacted because that person is not a juror.
We consequently believe it is a good idea to do Internet research on prospective jurors, but to be careful in how one uses the information. Attorneys can do such research during trial to help craft more effective closing arguments and perhaps better cross examination.
Counsel should closely supervise any staff that do such research. It could be improper to "Friend" a prospective juror on Facebook or "Like" a post made by that juror, as this may constitute communication with a juror and be interpreted as intimidating or coercive. This would disrupt the judicial process and possibly lead the juror to notify the judge of this, resulting in a mistrial and possible disbarment of the attorney.
For more information about trial generally, please click on the following articles:
Contact us.