I'm Going to Lie in Court – What Happens If I'm Caught?
Our office has had many conversations with clients who are contemplating lying in court. They often feel like they have no other option, as if they must do so to avoid prison or jail, remain employed or to care for their children, or an elderly parent. They then ask us what happens if their testimony is not believed.
Brief Synopsis: If you are contemplating whether to lie in court, our advice is do not. It undermines the legal process, it probably will lead to one's conviction anyways and it can make one vulnerable to a charge of perjury, which carries with it a maximum prison sentence of four years, before any enhancements are applied.

The simple answer is that if they are not believed, they most likely will be convicted of the underlying offense. We have had clients testify at trial, which is rare, and the jury did not believe their testimony. The jury then found our client guilty.
The client could then be prosecuted for perjury under Penal Code § 118 and face up to four years in state prison (to be served in county jail).
Yet, there is a great deal more to know about this dangerous path of knowingly offering false testimony while under oath to tell the truth.
As a threshold matter, an attorney may not knowingly allow a witness to testify falsely.
In re
Branch
(1969) 70 Cal.2d 200, 210, 74 Cal.Rptr. 238; see also Business & Professions Code § 6068. Thus, when we discuss false testimony with a client, we notify the client that we will be forced to withdraw as counsel if the client insists upon proceeding to trial and lying in court.
People v. Brown
(1988) 203 Cal.App.3d 1335, 1339, 250 Cal.Rptr. 762; see also California Rules of Professional Conduct 3-700(C)(1).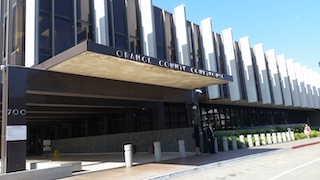 Santa Ana Courthouse
In such a motion, we simply tell the judge only that we have an irreconcilable conflict with the client. One of the big reasons for this is that if the client offers untrue testimony to the jury or judge, the attorney cannot then argue it to the jury or judge, as the attorney would then be participating in the false testimony.
People v. Guzman
(1988) 45 Cal.3d 915, 941. The jury would then wonder what is going on if the attorney does not make such arguments. Such silence would undermine the client's defense.
In other words, such false testimony subverts the integrity of our judicial system. All attorneys have an affirmative duty to employ "those means only as are consistent with truth and never to seek to mislead the judge . . . by an artifice or false statement of fact or law." Business & Professions Code § 6068(d); California Rules of Prof. Cond. 5-200(B). This obligation includes an ethical duty not to "cooperate with planned perjury."
Nix v. Whiteside
(1986) 475 U.S. 157, 173, 89 L.Ed. 2d 123, 138, 106 S. Ct. 988; see also
People v. Riel
(2000) 22 Cal.4th 1153, 1217, 96 Cal.Rptr.2d 1.
Second, a defendant convicted based on false testimony (even his or her own) has been denied due process of law.
Napue v. Illinois
(1959) 360 U.S. 264, 269, 3 L.Ed. 2d 1217, 1221, 79 S. Ct. 1173.
We have fielded questions from witnesses to a crime who, out of sympathy for the defendant, wish to offer false testimony in court. This may be the victim of domestic violence, for example, who is the spouse of the defendant and knows if her husband is convicted, her financial support will end. We always admonish the witness to never lie in court and explain that he or she could face prosecution for perjury if the prosecutor wishes to take action in response.
When the prosecutor offers testimony of a witness in good faith, but later discovers it to be false, it must disclose and correct the evidence.
Napue, supra
, at 269; see also
U.S. v. Alli
(9th Cir 2003) 344 F.3d 1002, 1007. This obligation exists even though the government presumably did not solicit false testimony, but because it goes toward the credibility of the witness and the overall judicial process. If the prosecution does not correct such testimony, reversal is required if there is any reasonable likelihood the false testimony could have affected the judgment of the jury.
People v. Dickey
(2005) 35 Cal.4th 884, 909, 28 Cal.Rptr.3d 647.
Interestingly, when an attorney discovers that his client has committed perjury, he or she must keep that information confidential. Los Angeles County Bar Ass'n Formal Opinion Nos. 305 (1968) and 386 (1990). If the attorney realizes this while the client is on the stand, the attorney must not ask the client any specific questions that might elicit perjury.
Guzman, supra
. Instead, the attorney should ask the judge to allow a "free narrative" approach to the testimony, wherein the client is allowed to simply testify without the objection from the prosecution that the testimony is a narrative. This procedure has been held to preserve the defendant's right to counsel, right to effective assistance of counsel and a right to a fair trial.
Guzman, supra
at 941; see also
People v. Jennings
(1999) 70 Cal.App.4th 899, 83 Cal.Rptr.2d 33.
For more information about lying in general, please click on the following articles:
Contact us.