If Jury Not Instructed on Provocation Defense, Reversal?
In almost every case of murder, there is some type of heat of passion or anger that is an issue. This aspect of the facts helps defendant form the intent that is alleged and makes the crime easier to understand from a motive perspective.
Does this mean every jury in a murder case must be instructed on a heat of passion defense? If the defendant claims he or she was provoked by the victim, which is also quite common, does the judge's failure to instruct the jury on provocation always merit reversal if defendant is convicted?
The Gist of this Article: A jury instruction on provocation is not mandatory in all murder cases that may be second-degree murder. The facts presented in trial must support such an instruction. In the following case, no facts supported a provocation or self-defense instruction, so the judge's refusal to so instruct the jury was correct.

In the following ruling from the First Appellate District, this issue arose following the conviction of Jennell Renee Wright for first degree murder in Contra Costa Country. The victim was her former boyfriend, Le'Mar Green, with whom Wright had a three-year-old son. The jury found true the special circumstance that she had been lying in wait for Green before shooting him three times at close range with hollow tip bullets.
At trial, witnesses testified that approximately four months prior to Green's death, he had been ordered to pay child support, but Wright considered the amount ordered too low. She therefore began phoning and texting Green, asking for more money. Green had a new girlfriend, moreover, with whom he was engaged. This all made Wright very mad and she said, caused Green to have provoked her.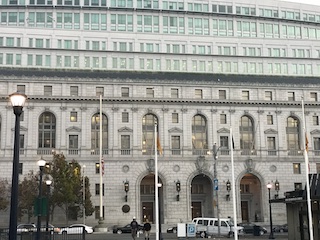 Court of Appeal First Appellate District San Francisco
She knew that when Green got off work at about midnight, he often would buy a pack of cigarettes and a beer, then sit drinking the beer and smoking the cigarette in his Pontiac Grand Prix in the parking lot at the Pelican Loop apartment complex in the City of Pittsburg.
After the shooting, Wright told police that she wanted to scare Green only, so she parked her car nearby where she knew he often parked after work in the apartment complex. He then did come back from work and parked where Wright expected. She then watched him for about five minutes before approaching him and shooting him while he sat in his car.
After the first shot, she claimed Green got out of the car and called her "motherfucker." He then swung at her with a balled fist. She then shot him two more times at close range and drove off. She did not call 911 or try to get help for him.
The first trial ended in a mistrial. At the second trial, the judge did not give requested jury instructions that could have reduced first degree murder to second degree murder or manslaughter. Specifically, Wright requested CALCRIM Nos. 505 (justifiable homicide and self-defense), 570 (voluntary manslaughter – provocation and heat of passion) 571 (voluntary manslaughter – imperfect self-defense) and 522 (provocation may reduce first degree murder to second degree murder).
The judge explained that he decided not to instruct the jury on these principles and lesser-included offenses for two reasons. First, the first jury did find Wright guilty of shooting into an occupied vehicle (Penal Code § 246), which showed she was the aggressor and thus, precluded an instruction on provocation, heat of passion, self-defense and imperfect self-defense in the second trial. Second, the judge concluded that Wright's testimony in both trials established that self-defense, provocation, heat of passion and imperfect self-defense were unavailable as theories of defense.
The First Appellate District, in looking over the transcript of the second trial, concluded that the judge did make several errors, but the errors did not warrant reversal. The court of appeal reasoned that even if Wright did not lose her right to self-defense as a result of first shooting into Green's vehicle, no evidence was presented from which a jury could reasonably infer that Wright's use of lethal force – shooting Green twice – was objectively and reasonably necessary to defend against the danger posed by Green, who was unarmed. Moreover, Wright never testified that she feared for her life or feared great bodily injury – only that she feared he might grab her or hit her. For these reasons, the verdict was upheld.
The citation for the First Appellate District Court ruling discussed above is People v. Jennell Renee Wright (1st App. Dist., 2015) 242 Cal.App.4th 1461.

For more information about murder, please click on the following articles:
Contact us.