How Lap Band (Gastric Bypass) Surgery Affects BAC in a DUI
The Gist of this Article: A person's blood alcohol content (BAC) measurement from a breath sample in a DUI is often higher than the person's true blood alcohol content from blood if the person has underdone "Lap Band" (gastric bypass) surgery because ethanol is processed through the body and then waste ethanol is expelled through the lungs faster than in a person who has not undergone such surgery.

Gastric bypass surgery, also known as "lap band surgery," is a well known way to reduce one's weight. However, its effects on alcohol metabolism are less well known by attorneys.
This article will attempt to explain how understanding this popular and increasingly common surgery can turn a DUI into a wet reckless or even a dry reckless under California law.
Gastric bypass surgery involves making the stomach smaller. This means food and alcohol passes through the stomach and into the small intestine in less time. Normally, when alcohol is in the small intestine, about 20% of the original amount has already been metabolized by the stomach. After alcohol reaches the small intestine, it passes into the bloodstream and is circulated to the brain, resulting in impairment.
With lap band surgery, far more of the original alcohol reaches the small intestine, causing a higher blood alcohol level for the same amount consumed as a person without the surgery. Moreover, the alcohol's intoxicating effect on the person with the surgery is faster and the impairment effect is more dramatic.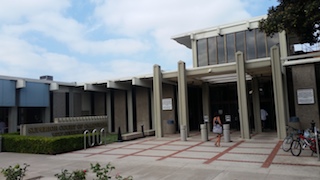 Westminster Courthouse
In other words, a person without such surgery may be able to drink three beers over two hours without feeling impaired. In contrast, a person with lap band surgery would feel far more effect from the alcohol. More of the alcohol from each beer reaches the bloodstream and the brain.
Studies of this have verified this. In one study, a group of individuals with lap band surgery drank until their BAC reached 0.08%. A group without the surgery drank the same amount, but their BAC only reached 0.052%.
Klockhoff
, Faster Absorption of Ethanol and Higher Peak Concentration in Women after Gastric Bypass Surgery, Br J Clin Pharmacol, 2002 December 54(6): 587-591; see also
Hagedorn
, Does Peak BAC Alter Alcohol Metabolism? Surgery for Obesity and Related Diseases, 3 (2007) 543-548.
Put another way, a person without the surgery could drink three or four beers and reach a BAC of .08%. A person with the surgery, if he or she drank the same amount over the same amount of time would have a BAC of 0.12% to 0.14%.
This discussion should not be understood as some type of defense for the person with gastic bypass surgery. After all, the BAC of an individual is that person's BAC, regardless of how that person reached such a level. However, for someone with the surgery who does not regularly consume alcohol or who recently had the surgery, these facts can suggest that the client is not so irresponsible as the BAC might suggest. In other words, it can be argued that the person did not expect to be so affected.
When reckless disregard is alleged, having gastric bypass surgery could negate the client's reasonable expectation of how alcohol might affect someone (assuming the client was not warned how alcohol would have a different effect after surgery). If the client recently had lap band surgery and drank two beers, he or she might incorrectly believe driving was safe and that the effect of the alcohol would not cause his or her blood alcohol limit to exceed 0.08%. However, after lap band surgery, this may very well not be true, especially if the client drove rather soon after driving.
Lastly, we find that having knowledge of the effects of gastric bypass surgery, or lap band surgery, is helpful for settlement negotiations as long as the client's BAC is low, i.e. below 0.11%. Then the discussion can focus on whether the client was responsible in driving, but uninformed of how his or her body would process the alcohol. This can mitigate the facts, allowing a prosecutor to justify a wet reckless or even a dry reckless, provided there are no other exacerbating facts.
For more information about DUI issues, please click on the following articles:
Contact us.