Hermosa Beach, Assault with a Deadly Weapon, DEJ, Dismissal
Our juvenile client, age 17, was charged with two counts of felony assault with a deadly weapon (Penal Code section 245(a)(1)), arising out of an alleged incident wherein he pushed his mother and looped a shoe string over her head while threatening to kill her. The case was brought in the Inglewood Juvenile Court.
Overview: Hermosa Beach, assault with a deadly weapon, son against mother, delayed entry of judgment and dismissal.

The incident arose after our client's mom threatened to take away our client's cell phone if he did not do his homework. Our client had no prior record. His mother was divorced and lived only with her son in Hermosa Beach. Her son was her only focus in her life, so he felt constantly watched and micromanaged.
After our client was arrested, he was denied bail because he would be released straight back to the victim, his mother. The mother then retained our office, mostly because her son remained in custody and she was fearful for his safety (rather than her own if he was released).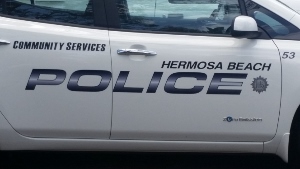 Greg Hill of Greg Hill and Associates suggested that the mother relocate outside the home and find a suitable adult to supervise our client if we could first convince the court to release the client back to the home.
The mother did this, moving in with a friend from work, and also arranged for her adult daughter to move back home to act as the guardian for our client. This would allow our client to return to high school and stay current with his classes.
At the first hearing our office attended, the judge hearing the case allowed our client to be released back to his family home, based upon our representation that another adult (not the mother) would be present to supervise the youth. The judge, however, imposed house arrest on our client, which required him to wear an anklet with a GPS device to track his every move.
At the second hearing, we received the probation officer's report, which quite surprisingly recommended that our client be released to the custody of his mother. The District Attorney fought this energetically and the judge seemed to appreciate the DA's concerns. Greg Hill, however, was able to prevail upon the judge and our client was indeed released to his mother's custody, so she moved back into the family home. House arrest was also terminated.
In connection with the court's approval to reunite the mother with her son, our client entered the delayed entry of judgment (DEJ) program, which first required a plea of no contest to one of the felony charges. The second charge was dismissed.
On this program, our client will be rewarded in one year with the arrest being wiped out, a withdrawn plea, the complaint dismissed and the file sealed as if the incident never happened if he satisfies certain requirements. These requirements include attendance at anger management classes, a strict 8 p.m. to 6 a.m. curfew, satisfactory grades and outstanding school attendance and violation of no laws.
The client and his family were extremely pleased with the result, as the client faced a maximum of four years in the California Youth Authority if convicted.
For more information about the issues in this case summary, click on the following articles:
Contact us.