Drug Offense Case Results by Courthouse
Our office handles unlawful possession of controlled substance cases, in the sense of simple illegal possession and for sales, in courthouses all over Los Angeles, Orange, Riverside, San Bernardino and Ventura counties.
The following case summaries represent some of better, more recent results in "drug cases."
We caution the reader of these results not to expect the same result in two cases that seem identical or even quite similar.
The process of plea bargaining is not like a mathematical equation, where facts are inserted, added together, some sum is then arrived at, a number is subtracted and then the plea bargain is reached.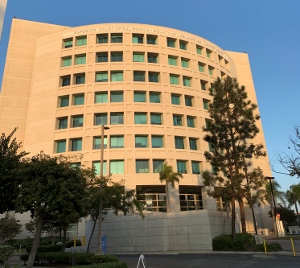 Airport Superior Courthouse
Each courthouse has its own ways of handling drug cases and each judge within the courthouse may vary from such standards.
For example, in Bellflower, the Supervising Attorney just changed and plea bargaining has become much more difficult.
The handling prosecutor also can have a tremendous influence on the terms of a plea bargain, also known as a disposition.
However, there still are certain trends that one can observe over time and by courthouse, so read on with a healthy appreciation that the past is not always prologue in Drug Offense.