Drug Offense Testimonials
Pursuant to California Rules of Professional Conduct, Rule 1-400, Standard (2), we note that "these testimonials or endorsements do not constitute a guarantee, warranty, or prediction regarding the outcome of your legal matter."



"Believe me, it was a miracle we found you. Was looking at San Bernardino attorneys and just by luck checked Southbay area. So lucky we found you. Again, a million thanks."
M.B., San Bernardino


"Greg Hill was outstanding helping us defend our son for a possession charge. He had to go to court several times before the charges were even filed. He was able to get the DA to agree to a first time offense program that dismissed the charges once completed. Outstanding work and a million thanks."
M.D., Torrance


"I appreciate everything you did on short notice."
P.L., Redondo Beach

"Greg Hill did an outstanding job on every level. He was efficient, thorough, knowledgeable, courteous, responsive & brilliant. He welcomed my input and my concerns. . . from the first conversation to the last - I always felt 'it mattered' to him."
S.C., Rolling Hills Estates

"Thanks for all your help in finally ending this nightmare."
L.D., Palos Verdes Estates

"Greg, Thank you for everything."
P.S., Gardena

"Thank you so much Greg for your commitment and professionalism. We are really blessed to have your representation, support, and guidance and are so thankful that we found such a great attorney. We look forward to our son taking care of his obligations and us doing well that we can to limit any damage to his future academic or work options. Thanks again."
I.S., Redondo Beach, CA


"Thank you once again for coming to our rescue."
S.A., Corona

"Me, my mom, my dad thank you, Greg."
R.M., Lakewood

"Hey Greg, I wanted to say thanks again for everything. You are an awesome person and a great father figure. You're the man. Thanks."
B.T., Redding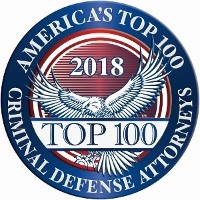 "Greg, as parents we thank you with all our hearts for being there and guiding during this very difficult time in life. We know you put a lot of time, effort and research in this case, because of your hard work I believe justice was served. Thank you again for your support and expertise."
B.B., and B.K., Sacramento

"You deserve an Oscar, man. Thanks. Me and My wife appreciate it very much."
S.M., & P.K., San Pedro

"I interviewed a lot of attorneys, but you were the one who I had the most confidence in and comfort with."
K.J., Alhambra


"This is great news. Please accept my heartfelt gratitude. You deserve the biggest thanks for remembering and believing in me. It means a lot. Your representation was sincere and showed great effort. Everything you said and presented was to help me and mattered. Thank you Greg for going above and beyond."
B.A., Manhattan, NY


"Thank you so much for putting so much effort in this case. We really appreciate it and we are happy that all turned out well."
S.A., Torrance

"Greg, thank you for 'getting it' so quickly, as these waters were/are so murky. I felt there was no hope."
F.J., El Segundo

"I am glad that God showed me your name when I was in need of help."
J.M., Harbor City

"Thanks, Greg. You've been awesome throughout this case."
B.T., McKinley Ville, CA

"On behalf of my son I wish to thank you for seemingly tireless efforts to minimize the impact on his life. I know from your previous email and in discussions with him that he threw a monkey wrench into the situation but thank God you were able to bring this plea back to the table. Again, I do thank you from the bottom of my heart."
L.B., Morehead City, North Carolina

"I am delirious with good news! Greg, you are a champ - go figure...a former serviceman and a pilot, of course!...Thank goodness for good lawyers, efforts to lead a good life and judges with reason and empathy!...I now feel good and have no more debilitating shame...I am determined to press on! Thank you so much!"
T.P., Key Biscayne, FL


"Thank you so much for your time and effort. It was much appreciated. Best Regards."
M.E., Ventura


Contact us.