Does a Drug Dealer Face Civil Liability If Overdose Happens?
When the family of a person harmed by an illegal drug overdose is left to deal with the death, permanent injuries or simply the hospital bills related to the event, the criminal prosecution of the drug dealer or provider can seem rather hollow (especially if it is for involuntary manslaughter), if that person is even prosecuted. After all, is not the drug dealer or provider responsible in some way for creating the danger and the consequential damages?
After all, was not Dr. Conrad Murray responsible in some way for the death of Michael Jackson? Who is responsible for the death of Prince due to his drug overdose (if it was not suicide)? Who was responsible for the death of basketball star Len Bias due to a cocaine overdose?
The Reader's Digest Version: Under the Drug Dealer Liability Act, the victim of a drug overdose, as well as the parents, spouses, children, siblings, the employer of that victim, may sue the provider or marketer of such a drug if that substance normally requires a prescription. Recoverable damages include hospital expenses, pain and suffering and attorney fees.
This article addresses the possible civil lawsuit against a drug dealer, but not without recognizing that the person affected by the illegal drugs most likely took the drugs voluntarily, often requesting them and therefore, to some extent, assumed the risk of the effects.
In California, Health and Safety Code § 11700, et seq., known as the Drug Dealer Liability Act, permits the user of an illegal controlled substance to recover damages from the person or entity that knowingly markets a controlled substance if that substance normally requires a prescription. Such substances are commonly referred to as black market prescription drugs. These include OxyContin, Norco, hydrocodone and many other substances.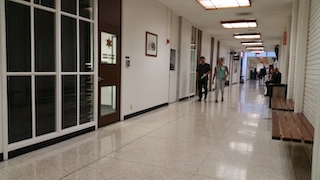 Inside Westminster Courthouse
The act contemplates parents, spouses, siblings, child of a user, employers, insurers and governmental entities as possible plaintiffs. Parents can include those suing for damages to a child "in utero," i.e. a "drug baby," or for the death of their adult child, i.e. in the Jim Carrey case brought against him by the mom of Cathriona White alleging that Mr. Carrey provided Ms. White the drugs causing her overdose on Ambien, Propranolol and Percocet.
The damages recoverable include economic damages, i.e. the actual money spent in hospital expenses, treatment and counseling, as well as non-economic damages (pain and suffering, loss of earnings capacity), costs of suit (including expert witness fees), attorney fees and punitive damages. In other words, all damages normally available in a civil lawsuit, plus attorney fees.
Interestingly, liability under this act must be shown by clear and convincing evidence, which is higher than the traditional preponderance of the evidence standard. However, the act specifies that if the defendant against whom recovery is sought has a criminal conviction under state law for the sales or transportation for sale of a controlled substance, that person is stopped ("legally barred") from denying participation in the sale or marketing of such illegal drugs.
In other words, the best way a potential plaintiff in such a case should proceed is to let the criminal process proceed first to a conviction and then contemplate a civil action after.
Such a case must be approached with caution from a practical point of view, however, as no insurance company is going to offer coverage for someone or some business engaging in illegal activity. Instead, a plaintiff must seek payment of damages from the personal assets of the individual defendant, which may not be much at all (Jim Carrey would be an exception), or of a business, which may be on the verge of declaring bankruptcy anyways. In fact, the business may have attempted to stay afloat by engaging in the sale and / or marketing and distribution of illegal drugs for the high profit margins only.
Nonetheless, the smart criminal defense attorney should advise his or her client about the Drug Dealer Liability Act and the potential civil liability and high damages that could be sought.
For more information about sales of controlled substances, please click on the following articles:
Restitution to Victim Cannot Be Increased After Probation Ends, Even If Victim Sues Defendant in Civil Lawsuit and Wins Millions
Contact us.