Do Excess Custody Credits Reduce Community Supervision Time?
As does happen quite frequently in the law, decisions can be reversed or modified on appeal. In Article 540, we presented an article that described the case of Leonard Joseph Rangel. In that article, we explained how Mr. Rangel was resentenced under the new Prop 36 (Penal Code § 1170.126), which changed California's Three Strikes Law, to nine years in state prison with credit for the time he had already served as a "Third Striker."
The Gist of this Article: Excess time in custody after a successful Prop 36 motion to resentence a Third Strike may not be used as credit toward parole, depending upon the judge's discretion in the particular case.

With this order, he was then ordered to participate for up to three years in a post-release community supervision program provided under Penal Code § 3451 as part of the Post-Release Community Supervision Act of 2011. Such a program is similar to parole for more violent offenders. Rangel appealed this order, arguing that the additional time he spent in prison (nine years beyond the new sentence of nine years) should be credited towards the maximum of three years he might spend in the post-release community supervision program.
The Fourth Appellate District agreed with Rangel and held that the order that he participate in the post-release community supervision program was improper, as it violated his right to equal protection under the Constitution. After all, prisoners who are referred to parole are entitled to apply excess custody credits to reduce the period of parole under Penal Code § 2900.5(a) and (c). Those assigned to post-release community supervision should be treated the same, the appellate court reasoned. The case was then sent back to the Riverside County judge, Edward D. Webster, who vacated the post-release community supervision order.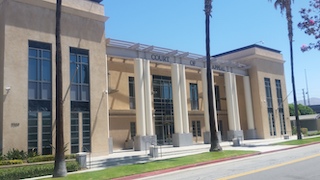 4th Appellate District Division 2 Riverside
The People filed a writ of mandamus, challenging the Riverside Superior Court judge's order. The basic argument was that the underlying offense remained the same, but only the sentence had changed. There still was a need for post-release community supervision. Rangel, in other words, was enjoying a two-fold windfall – lower sentence and no post-release program at all.
A bit of background information is helpful to understand the factual framework for the underlying decision and the appeal. In 1996, Mr. Rangel was convicted of being a felon in possession of a firearm (Penal Code § 12021(a)(1)) and two misdemeanors. Mr. Rangel had two prior "strike" convictions. Pursuant to the Three Strikes Law in effect at the time, Rangel was sentenced to an indeterminate turn of 25 years to life in state prison.
In 2012, Prop 36, known as the Three Strikes Reform Act, was passed. It changed Penal Code § 667 to allow defendants with two prior strikes but whose current conviction is not for a "serious and/or violent felony" to be subject to only a sentence of double the base term of the current offense, rather than face the minimum term of 25 years to life reserved for more serious offenders. California voters also added Penal Code § 1170.126, which allowed inmates already sentenced as third strikers under the old law to petition to have their sentences recalled and be resentenced under Prop 36, if they would be subject to a lesser term.
This is what Rangel did and was resented to the upper term of three years for the weapons offense, doubled to six years, plus three years for each of three one-year prior prison term enhancements for a total of nine years.
The Fourth Appellate District considered a 2016 case involving Prop 47,
People v. Morales
(2016) 63 Cal.4th 399, wherein Mr. Morales successfully petitioned under Prop 47 to have his conviction of heroin conviction reduced to a misdemeanor. The judge reduced his sentence to one year in county jail and then, to Morales' surprise, ordered him to one year of parole. Morales argued that his excess custody credits should be applied to reduce his period of parole and the appellate court agreed. The People then appealed to the California Supreme Court, which reversed, noting that Prop 47 gave the judge discretion to impose parole or not. Since the original judge used his discretion to order parole, this was proper.
The same approach was then applied in looking at Penal Code § 2900.5, which is what Rangel relied upon. Section 2900.5, the Fourth District Court of Appeal, had the same language allowing the sentencing judge such discretion, so the Fourth District granted the People's writ and ordered Rangel participate in the program of post-release community supervision as originally ordered.
The citation for the Fourth Appellate District Court ruling discussed above is People v. Leonard Joseph Rangel (4th App. Dist., 2016) 4 Cal.App.5th 410.

For more information about sentence reduction issues, please click on the following articles:
Does Proposition 47 (Prop 47) Apply Automatically or Must One Affirmatively Request Reduction of an Offense?
Contact us.