Can Sleepwalking Be a Defense to Attempted Murder?
In DUI cases involving Ambien (Zolipidem), our clients often remark that have no memory of driving, even sometimes getting in a collision. The client may have driven for an hour, only to be arrested thirty miles away from home. This is not uncommon. This can be called "sleep-driving."
In a Nutshell: A sleepwalking defense can rebut an allegation of specific intent in an attempted murder case, but it must be presented with a sleep study.

The following case summary involves a claim of sleep walking during an attempted murder with premeditation, with an unusual procedural windfall for defendant.
Yun Hseng Liao was convicted in Los Angeles Superior Court of attempted murder and assault of his ex-girlfriend's teenage son. At trial, his attorney tried to argue that Liao was sleep walking at the time and therefore lacked the required specific intent to kill because he was not conscious while sleepwalking. An unconscious person would not have the required express malice or the specific intent to kill. Being unconscious would also preclude deliberation and premeditation.
During trial, Liao's defense attorney requested a sleep study to be performed on Liao by a Stanford doctor. A court commissioner denied the motion, but without prejudice. On a second such motion, the court granted the motion as long as the cost to the government did not exceed $2,500. Liao's attorney never knew about this motion being granted because a court clerk mistakenly told an employee at the defense firm that it had been denied already.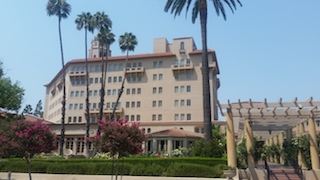 U.S. Ninth Circuit Court of Appeals Pasadena
The jury then convicted Liao at trial and the judge sentenced him to life in prison with the possibility of parole, plus four years.
Liao appealed the conviction and it was denied. Liao also filed a writ of habeas corpus and it was also denied. However, due to newly discovered evidence that his attorney did not double-check the court clerk's message, Liao filed a further writ of habeas corpus. At the time, Liao had been granted parole, but was then facing deportation due to his immigration status.
The Ninth U.S. Circuit Court of Appeals ruled on the writ in
Yun Hseng Liao v. Maurice Junious
(2016 DJDAR 1063). It termed the petition as "very unusual" because such petitions usually are moot after a defendant is released from custody, like Liao here. The court of appeals, however, looked at Liao's "peripheral disabilities" from his conviction because parole threatened his immigration status. The court of appeals then took his appeal under consideration.
The Ninth Circuit Court of Appeals then turned to the writ and its claim of ineffective assistance of counsel (IAC). The claim was that Liao's counsel had performed in a constitutionally defective manner by failing to double check the court clerk's statement and then later obtain evidence that would support his sleepwalking expert's opinion, Dr. Clete Kushida.
Dr. Kushida had recommended in writing that Liao undergo a "sleep study" called a poly sonogram. As described above, the trial court granted a defense motion to conduct this study in jail, but a court clerk erroneously told defense counsel that it had been denied. The attorney assumed the clerk was telling the truth.
In reviewing the testimony and evidence from trial, the appellate court found the lack of a sleep study "the Achilles heel" of Liao's defense. At all stages of the proceedings, California has concluded that counsel's failure to verify what the court clerk said amounted to constitutionally ineffective assistance under
Strikland v. Washington
(1984) 466 U.S. 668.
This was so because when Dr. Kushida took the stand, he testified that he could not offer an opinion as to whether Liao slept walk without a sleep lab test. Liao was then convicted.
On remand in an evidentiary hearing at the trial court level over only the issue of trial counsel's failure to secure a sleep study, Liao received a sleep study by Dr. Milton Erman. Dr. Erman diagnosed Liao as a somnambulist, or a sleep walker. Erman also testified that the way in which Liao committed the offense was consistent with sleep walking at the time. It was "not a focused assault that leads to injuries that might have been expected had these been an intent to really seriously injure or kill."
Turning then to the state court ruling that denied Liao's writ of habeas corpus, the court evaluated whether its ruling that such a sleep study was correct in finding it was not prejudicial, the Ninth Circuit found that this ruling constituted an "unreasonable determination of the facts in light of the evidence presented." This finding is one of two exceptions to the "no relitigation of the facts" standard (under the Antiterrorism and Effective Death Penalty Act of 1996). As such, the Ninth Circuit reversed the trial court, granting the writ of habeas corpus.
The case was then remanded to the trial court to order Liao's release from all forms of custody.
We are happy with this decision, but caution that a sleepwalking defense is a tough defense to assert at all. We also think the ruling sends an odd message that counsel are expected to double-check a statement by a court clerk, suggesting that the honesty a court clerk, a government employee no less, cannot be trusted. We find this a strange position for a court to take, which is also a government agency.
The citation for the United States Ninth Circuit Court of Appeals ruling discussed above is Yun Hseng Liao v. Maurice Junious (9th Cir., 2016) 817 F.3d 678.

For more information about intent and how various circumstances can affect the determination of intent, please click on the following articles:
Street Racing and Assault with Deadly Weapon (the car) Conviction Upheld When Defendant Ran Red Light and Crashed
Contact us.