Can Proposition 47 (Prop 47) Increase One's Sentence? Yes
Proposition 47 (Prop 47) is generally known as a provision that allows the reduction of certain felonies to misdemeanors. This usually means that the sentence associated with such crimes decreases. However, as the following case of Jennifer Rose Sellner exemplifies, this is not always the case and in fact, can increase a sentence.
In a Nutshell: If one's only goal is to reduce time in custody, be careful about seeking Prop 47 relief when there is a primary and a subordinate term and Prop 47 relief is only sough on one of the charges related to one of the terms. As the following case exemplifies, this can paradoxically result in more time in custody if Prop 47 relief is granted.

In 2014, in Ventura Country, Ms. Sellner was sentenced to eight months, or one-third of the two year mid-term sentence, in case number 2011005319 (5319) for receiving stolen property (Penal Code § 496), to be served consecutive to a three year principal term in case 2014007685 (7685). The eight month term was a subordinate consecutive term. In other words, she would be sentenced to three years, eight months.
The trial court judge denied Sellner's request to apply Prop 47 in case 5319, but granted the same request in case 7685. Consequently, in case 7685, her three year term was reduced to one year, as it was changed to a misdemeanor.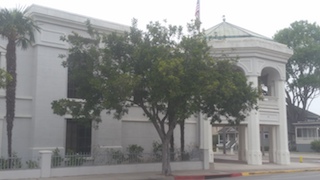 Second Appellate District Division 6 Ventura
This meant that the sentencing under Penal Code § 654 for both cases shifted to having case 5319 the higher exposure case, as she faced two years in it, and the eight month term now was two years of state prison in county jail. Luckily for Sellner, she had 737 days of credit for time served, so she was eligible for immediate release and was in fact released.
Being released from state prison immediately was not good enough, however, for Sellner. She appealed the judge's application of Prop 47, arguing that once she was sentenced to eight months, the judge could not resentence her to the two years. This is generally true in other contexts, as a court does lose jurisdiction when execution of a sentence begins.
Ms. Sellner filed her appeal in the Second Appellate District. The People's primary response was that the appeal of the sentence was moot since the sentence was served.
People v. Valencia
(2014) 226 Cal.App.4th 326, 329. This would be true regardless of the merits of the Prop 47 resentencing issue.
The Second Appellate District, in
People v. Jennifer Rose Sellner
(2015 DJDAR 10779), rejected both the arguments by Sellner and the People.
First, it pointed out that when the trial court was required under Prop 47 to resentence Sellner in case 7685, it was required to do so also in the subordinate consecutive term in case 5319 under Penal Code § 1170.1(a). Under that section, there is an exception to the general rule that the court loses jurisdiction once execution of a sentence begins. Section 1170.1(a) says that when a defendant is sentenced consecutively for multiple convictions, the aggregate or total term "is to be viewed as composed of interlocking pieces of a principal term and one or more subordinate terms."
Thus, the court was required to impose the original two year term on the subordinate case because it was no longer the subordinate case. It became the principal term.
People v Begnaud
(1991) 235 Cal.App.3d 1548, at 1552;
People v Bustamonte
(1981) 30 Cal.3d 88, 104, fn. 12. This was because the principal term of three years no longer existed. Moreover, it pointed out, Sellner was not being punished more severely for successfully filing a Prop 47 petition, as her total sentence was reduced. Paradoxically, to Sellner, her sentence on the subordinate term seemed to increase, but in the aggregate, it was less.
Secondly, the new sentence of two years actually benefited Sellner because it affected the custody credits that could be applied to court fines or fees (Penal Code § 2900.5(a) - $ 30 per day in the discretion of the court).
Accordingly, the appellate court upheld the trial court's ruling.
The reader of this case summary may scratch their head and say, "I don't understand." We did, too, at first. Indeed, the published opinion omitted a thorough discussion of exactly how the new sentence was fully computed. We believe the two year sentence came about by running the new one year sentence (formerly three years) concurrent with the new two year term (formerly eight months) although the sentences were previously consecutive. Mathematically, we see this as the only way the two year sentence arose, although the offenses were clearly separate and consecutive (not concurrent) sentences would seem to be proper. Regardless, the most important thing is that for Sellner, she was released from custody and could move on with her life.
The citation for the Second Appellate District Court ruling discussed above is People v. Jennifer Rose Sellner (2d App. Dist., 2015) 240 Cal.App.4th 699.

For more information about Proposition 47 issues, click on the following articles:
Does Proposition 47 (Prop 47) Apply Automatically or Must One Affirmatively Request Reduction of an Offense?
Contact us.