Can Prop 47 Relief Be Barred for a Juvenile Record?
Our office has the luxury of reading recent appellate court decisions, as well as decisions from the California Supreme Court. We generally understand what the law is on many topics and how to avoid the mistakes that such decisions describe.
In a Nutshell: Prop 47 relief is unavailable for someone who suffered a juvenile adjudication that resulted in an obligation to register as a sex offender for life under Penal Code § 290. The sex offender exception for Prop 47 relief does not include only adult sex offenses.

In the context of Proposition 47, now almost two years old, we receive a lot of phone calls about having a felony conviction reduced to a misdemeanor under this law. Such callers are often unaware that Prop 47 only applies to a very limited number of felony theft offenses and even more limited number of felony drug offenses only related to possession.
Likewise, many callers do not understand that Prop 47 is only applicable to those offenses that would have been misdemeanors under the act, had it been in effect at the time of the felony conviction at issue.
Such callers frequently also are unaware that there are certain criteria that disqualify a petitioner for Prop 47 relief even if the offense is eligible for relief. One of these disqualifying factors is that a registered sex offender may not apply for relief under Proposition 47. What if the obligation to register as a sex offender (under Penal Code § 290) was ordered in a juvenile proceeding?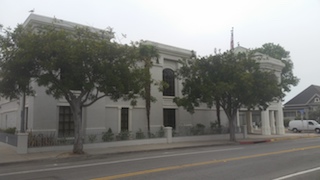 2nd Appellate District Division 6 Ventura
After all, it is commonly understood that juvenile offenses result in "adjudications," not convictions. Thus a juvenile "conviction" is really an incorrect description of how a juvenile case can resolve. If there is no conviction, after all, in juvenile court, is an order to register as a sex offender something that might bar one from Prop 47 relief?
The answer seems like it may be no. However, this would be wrong, as the following recent appellate court decision involving Mr. Sean Dunn sets forth.
In 1990, Mr. Dunn committed two acts of forcible rape in concert with another defendant (Penal Code § 264.1) and three acts of forcible sexual penetration (Penal Code § 289(a)) when Dunn was just 14 years old. It is noteworthy that such offenses are not considered "super strikes" because he was under age 16. As a result of these offenses, he was ordered to register as a sex offender for life once he was released from custody. First, however, he had to serve a 54-year term at the California Youth Authority.
It appears he was released in 1995. In 1997, he faced new charges of assault with force likely to produce great bodily harm and was sentenced to prison. In 2011, he returned to prison for a conviction for robbery. In 2012, he was released on parole, but while on parole, he was arrested for stealing items from a Ventura department store and later pled guilty to violating Penal Code § 666, felony petty theft with a prior.
In 2015, following passage of Prop 47, he asked the sentencing judge for his 666 conviction to resentence this felony conviction as a misdemeanor. The trial court denied the petition because had Prop 47 been in effect even in 2012, the Act would not have changed a 666 conviction to a misdemeanor. This was because petty theft with a prior is not a misdemeanor for those who must register under Penal Code § 290.
Dunn appealed to the Second Appellate District, which affirmed the trial court in
People v. Sean F. Dunn
(2016 DJDAR 8042). As the appellate court plainly reasoned, "if the electorate intended to make only adult offenders ineligible for relief under 666, it knew how to do it." Moreover, as Dunn argued that there was a drafting error by the legislature, he presented no evidence that suggested the legislature's intent was only make adult sex offenders ineligible.
Lastly, Dunn argued that construing Penal Code § 666 as the trial court did violated equal protection. The appellate court disagreed, because juvenile sex offenders who commit recidivist theft crimes and juvenile sex offenders who commit Prop 47 eligible crimes are not similarly situated.
People v. Morales
(2016) 63 Cal.4th 399, 408;
People v. Shaw
(2009 177 Cal.App.4th 92, 101 (a recidivist is more blameworthy than a first offender). "Harsher consequences for recidivists is not irrational."
People v. McCain
(1995) 36 Cal.App.4th 817, 820. After all, the rehabilitative prospects differ between first-time offenders and recidivists, the court noted.
We present this opinion not because we agree with the ruling, but because the case illustrates the nuances and requirements of Proposition 47 that many of our clients seem to not know.
The citation for the Second Appellate District Court ruling discussed above is People v. Sean F. Dunn (2d App. Dist., 2016) 2 Cal.App.5th 153.

For more information about Prop 47, please click on the following articles:
Contact us.