Can Prop 47 Apply After a Felony Conviction Is Expunged?
The Gist of this Article: Proposition 47 can apply even after a conviction is expunged.

Under California law, when one applies for relief under Penal Code § 1203.4 (loosely termed "expungement") using a judicial council form (CR-180), one can request that a judge reduce a felony conviction to a misdemeanor conviction and then dismiss the complaint. If the judge grants such a request, the judge then checks a block on the judicial council form order (CR-181), signs and dates the order.
However, this has not always been so. Before CR-180 provided this, one would have to prepare a Motion for Reclassification of a Conviction from a Felony to a Misdemeanor under Penal Code § 17(b). If someone was self-represented and not an attorney, preparing such a motion could be an intimidating task and simply not done.
However, even after the 1203.4 relief is granted, one can always go back to court later and request a 17(b) reduction. See
Meyer v. Superior Court
(1966) 247 Cal.App.2d 133.
In November, 2014, Proposition 47 was passed, which permitted qualified people with certain felony convictions to seek reclassification of specified felony convictions as misdemeanor convictions. This was significant because if a felony was reduced to a misdemeanor while a person was serving a long (multiple year) sentence, the sentence would be reduced to one year. This could mean the sentence was already served and the person would be entitled to release from prison (or jail).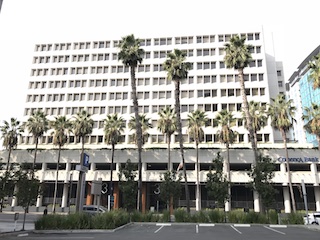 Court of Appeal Sixth Appellate District San Jose
The legal question then became whether someone who does have a felony case dismissed under Penal Code § 1203.4 ("expungement") can then seek relief under Proposition 47, like under Penal Code § 17(b). In the case of People v. Corey Tidwell, the Monterey County Superior Court said no.
Mr. Tidwell had been charged with various drug-related offenses in two cases in Monterey County in March of 2009. In one case, he was charged with felony possession of heroin (Health & Safety Code § 11350(a), misdemeanor possession of a hypodermic need (Business & Professions Code § 4140) and misdemeanor possession of controlled substance paraphernalia (Health & Safety Code § 11364(a)).
In another case filed three months later, he was charged in the same court with felony sale or transportation of heroin (Health & Safety Code § 11352(a)), felony possession of heroin (Health & Safety Code § 11350(a)), misdemeanor DUI (Vehicle Code § 23152(a) and misdemeanor being under the influence of a narcotic (Health and Safety Code § 11550(a).
Tidwell then entered a plea in the first case to felony possession of a controlled substance and the two further counts were dismissed. In the second case, he pled to felony possession of heroin and misdemeanor DUI. For both cases, the court suspended imposition of the sentence and ordered him to a drug treatment program, which he completed.
When he finished the program and probation ended in 2011, Tidwell asked to withdraw his guilty pleas to the two cases under Penal Code § 1203.4 ("expungement"). The court granted this request and dismissed both cases.
After Prop 47 was passed in 2014, Tidwell then applied to have both dismissed felonies reduced to misdemeanors. The trial court judge denied both requests, saying that Tidwell was not entitled to relief under Prop 47 because both cases were dismissed.
Tidwell appealed this ruling to the Sixth Appellate District. In
People v. Corey Tidwell
(2016 DJDAR 3259), the appellate court reversed the trial court. Its reasoning is what this article seeks to show the reader.
The appellate court looked into the legislative intent of Prop 47, which was to reduce the lifelong effects that having a felony conviction can have when the conviction is for something generally understood as a lower level felony. Indeed, Prop 47 prospectively changed three types of Health and Safety Code violations for possession from felonies to misdemeanors.
The appellate court noted that even a dismissed felony, such as those for Tidwell, would not alleviate certain consequences for Tidwell. Section 1203.4, for example, is ineffectual to avoid a prior conviction effect such as for revoking or suspending the privilege to drive a motor vehicle (
People v. Frawley
(2000) 82 Cal.App.4th 784, 791 citing Vehicle Code § 13555, Business & Professions Code § 490 (suspension or revocation of professional license) Business & Professions Code § 6102 (summary disbarment of attorney) and Business & Professions Code § 2236.1 (suspension of medical license)).
Consequently, the appellate court decided that to effectuate the goals of Prop 47, a court should be able to apply it even to a dismissed case for felony convictions in that case, as Tidwell sought.
We at Greg Hill & Associates believe this is a good decision and consistent with the statutory intent of Prop 47.
The citation for the Sixth Appellate District Court ruling discussed above is People v. Corey Tidwell (6th App. Dist.) 246 Cal.App.4th 212.

For more information about expungement and Prop 47 in general, please click on the following articles:
Expungement Is Available for Attempted Sex Offense under Penal Code § 288 When Defendant Successfully Completes Probation
Contact us.