Can a Judge Order Curfew for an Adult on DUI Probation?
Defense attorneys and prosecutors appreciate judges who listen to the facts and attempt to fully understand the context of a crime. This often helps resolve the case fairly and in the best interest of defendant and the public.
Sometimes, however, judges go a little too far in this regard. This is most common when judges try to fit probation conditions to the individual defendant.
Brief Synopsis: It is unreasonable for a judge to set a curfew for defendant as a DUI probation condition.

The case of Nicholas Nasseta seemed to exemplify a concerned judge going too far in this regard.
On March 18, 2014, the CHP observed a Nissan pick-up at about 2:15 a.m. going northbound on I-880 in Alameda County. Mr. Nasseta was driving the pick-up. The CHP claimed Nasseta was straddling two lanes, so they pulled him over.
Nasseta was sweating profusely and pale. The officers suspected he was high on drugs or sick. The officers then noticed a syringe in the backseat, sticking out of a duffel bag. The officers also noticed that both of Nasseta's wrists had fresh puncture marks associated with intravenous drug case. Nasseta explained that he had just injected heroin.
The officers than arrested Nasseta and before having his car towed, they performed an inventory search of his truck. In it, they found multiple containers of white, powdery substances and waxy substances that Nasseta explained were cocaine, methamphetamine and hash wax. There was also a scale and about 300 small plastic bags, as well as a notebook with pay-owe columns.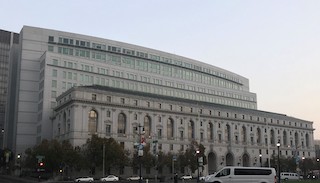 Court of Appeal First Appellate District San Francisco
The Alameda County District Attorney filed a 14-count complaint against Nasseta. After many months of plea negotiations, Nasseta entered a plea of no contest to charges of felony possession for sale of cocaine and misdemeanor DUI with a prior DUI conviction. In return, the other twelve counts were dismissed with an understanding that Nasseta would be placed on five years of probation.
At sentencing, the trial judge noted the probation officer's report, which recommended that Nasseta "abide by curfew limits as set by the court or probation department (10:00 p.m. to 6:00 a.m.)." Nasseta's attorney objected to the curfew limit. He argued that it was not part of the plea bargain and "it was a substantial burden upon an adult and unrelated to future criminality." The attorney also argued that there was no reason to believe drug dealing and drug possession happens more frequently at night.
The judge responded by saying that in its experience, "about two-thirds of DUI cases happen in the middle of the night." Therefore, the judge said, "curfew is very closely related to the behavior in this case and future criminality." The judge went on to say that in light of Nassetta's "significant substance abuse problems," he thought curfew was "a really reasonable and sensible idea." The judge then ordered the curfew conditions suggested by the probation department.
Nasseta appealed the curfew conditions, arguing they were unreasonable under
People v. Lent
(1975) 15 Cal. 3d 481. The First Appellate District agreed.
It began its analysis by noting that Penal Code § 1203.1 grants a judge broad discretion in imposing probation conditions as long as it does not impose a condition that is "arbitrary, capricious or exceeds the bounds of reason under the circumstances."
People v. Jungers
(2005) 127 Cal. App. 4th 698, 702.
In
Lent
, the California Supreme Court set forth the criteria for assessing the validity of probation conditions, stating, "a condition of probation will not be held invalid unless it (1) has no relationship to the crime of which the offender was convicted, (2) related to conduct which is not itself criminal, and (3) requires of forbids conduct which is not reasonably related to future criminality."
Lent
, supra, at 486. All three requirements must be satisfied before a probation term is invalidated.
The First Appellate District Court then concluded that the curfew condition bore no relationship to the offenses Nassetta was convicted of. Neither DUI nor possession of cocaine requires the offense to be committed at night. Moreover, being outside the home past curfew, for an adult, is not a crime.
Turning to the last, or third prong of the
Lent
test, the appellate court found that the curfew conditions were not reasonably related to preventing future criminality. The trial court's "anecdotal apportionment of DUI offense times cannot be a substitution for qualitative data or probabilities."
Accordingly, the appellate court affirmed probation for Mr. Nassetta, but struck the curfew condition.
The citation for the First Appellate District Court ruling discussed above is People v. Nicholas Allen Nassetta (1st App. Dist., 2016) 3 Cal.App.5th 699.

For more information about probation conditions, please click on the following articles:
Contact us.