Harbor City Arrest for Prostitution, Diversion & PDP
Our client, age 44 and a school teacher, was arrested in a police sting operation just off Pacific Coast Highway in Harbor City. It was about 1:00 p.m. on an afternoon weekday. He was approached by a scantily-clad woman (tight black pants, pink shoes and a tight-fitting blue shirt) who spoke Spanish to him.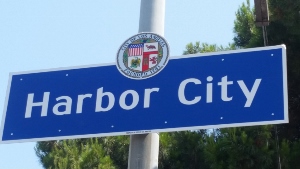 The woman, who was really a police officer, invited him to meet her at a local hotel, where she told him she already had a room. Our client asked her what her fees would be and she described what it would be "for everything" and for certain lesser-acts of sex. Our client agreed to "everything" and proceeded to drive down an alleyway toward a motel. The decoy was wearing a hidden recording device.
Summary: School teacher arrested for solicitation of prostitution on Pacific Coast Highway in Harbor City at a hotel. Case filed in Long Beach Superior Court. Case dismissed through nine-month DA diversion agreement.

Once at the motel, he followed the decoy toward a room and entered. Once inside, the decoy gave a pre-arranged signal to her police colleagues and two officers emerged from the bathroom to arrest our client.
Our client was extremely embarrassed and ashamed, as he was married and fully recognized the employment consequences this may create for him, as he had an earlier misdemeanor conviction. With two such convictions, he would most likely be asked to resign his position or be simply fired.
He immediately called Greg Hill & Associates and described what had happened and asked what he should do. Greg understood the stakes were high with his job and explained that the Los Angeles City Attorney's Office would be handling the prosecution of the case out of the Long Beach Superior Court. Greg knew which judge would be handling the case as well.
Greg explained that such cases were handled in a very "cookie cutter" way, but the client ought to try everything possible to break the one-size fits all approach. Greg cautioned it might not work, but he ought to still try, of course. There was a lot at stake.
Greg recommended that our client enroll in and complete the Prostitution Diversion Program (PDP) ahead of time and provided the client with the point of contact for the program and the phone number to enroll. The client immediately did so and, on his own, enrolled in a Sexual Compulsiveness Awareness (SCA) class that met weekly.
This was unprecedented in Greg's experience of close to eighteen years. The client was doing more than what the prosecutor would likely offer in a plea bargain, which was a delayed entry of judgement wherein the case would be dismissed after one year if the client attended the PDP and stayed out of trouble for one year. However, such an offer required the client to enter a "no contest" or "guilty" plea to a violation of Penal Code § 647(b), which would result in his teaching credential being suspended or even revoked. The school would also find out about the plea and it did not matter that he was actually never convicted. The plea alone was sufficient for the state and the school to take disciplinary action.
At the arraignment about two months later, Greg appeared in the Long Beach Courthouse on the client's behalf and showed the surprised prosecutor that our client had already completed the PDP and attended six SCA classes. The prosecutor was very impressed, she conceded, but her offer was exactly the same as for someone else who did nothing at all in preparation for court.
Greg continued the arraignment, not willing to enter even a "not guilty" plea and called the prosecutor's supervisor to try to elicit a better offer, specifically a delayed entry of plea so our client's job would not be lost. The supervisor responded by saying his office had to treat "everyone the same." Greg took particular umbrage at this approach, which seemed to violate a prosecutor's duty to view each case individually and on its own merits.
Greg then called the supervisor's supervisor in Downtown Los Angeles to try for a more compassionate offer. The supervisor also would not change the offer, commenting that she could not make exceptions.
Greg, however, called the PDP administrator and asked him if he had any suggestions to break the LA City Attorney's Office from their inflexibility. He said he would make a phone call to the Downtown supervisor, as he knew her personally. When she did not return his phone call, he personally met with her. The response was the same for our client.
This series of phone calls and meetings went on for five months, all the while with our client continuing to attend SCA meetings. By the sixth court appearance, he had attended 34 such meetings.
The prosecutor also would not resolve the case as a misdemeanor trespassing or disturbing the peace, as other district attorneys in other courts would, or even a charge of loitering for purposes of prostitution, Penal Code § 653.22.
Finally, at the last court appearance the judge would allow, the LA City Attorney reduced the one-year period to nine months, which our client accepted. The prosecutor commented, "I may get fired for this."
This summary is not a typical summary in which we report a good result. Rather, it is a cautionary tale to show that even with relentless and creative efforts, the prosecution can refuse to negotiate in a meaningful way. However, our client kept a good attitude throughout the lengthy case and was at peace knowing he had tried everything possible to avoid his certain fate.
For more information about prostitution, please click on the following articles:
Contact us.